Landscaping Experts in Hampton Roads
Time to beautify your landscape? We can help!
If you are ready to take your landscaping to the next level, call Bay and Beach Landscape of Virginia Beach. We are here to make your lawn the envy of your neighborhood and a welcoming space for your customers and employees. Our team of grounds care specialists know how to provide the optimal results you need to enhance your property in Virginia Beach, Chesapeake, Norfolk, or the surrounding areas.
Call us to see if we are servicing your area.
Landscaping Design
The Design phase is the heart and soul of our landscaping process. Incorporating our years of well-rounded landscape expertise and a healthy dose of creativity, we design a landscape based on your unique property and your vision, personal style, and goals.
As we begin this phase, we welcome your photos, links, Pinterest boards, and Houzz idea books even if they're all over the place or you're not sure what your style is. Trust us: going over landscape design ideas is one of our favorite things to do.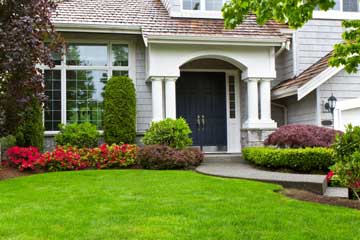 LANDSCAPING DESIGN INSTALL
Now comes the fun part: seeing your landscape come to life! Depending on the time of year and the scope of your project, your installation could be scheduled for 1-3 months from the time you've signed off on your final design. We will make sure you're updated and informed about expected timelines along the way.
Once installation time arrives, you can feel confident that we'll take care of every last detail efficiently and responsibly. We use only the most sustainable landscaping practices and materials, and we work only with professional, trusted employees and subcontractors, to ease our impact on both your environment and your peace of mind.
After installation is complete, we can also provide our customized maintenance programs
LANDSCAPE DESIGN MAINTENANCE
Our ongoing Maintenance Programs allow us to extend the return on your investment in landscaping, with the same care and pride as we'd show with our own. We use only sustainable, responsible, and environmentally friendly practices and our Maintenance Programs are customized from a list of a la carte services to fit your specific landscape, lifestyle, and needs.
With over a decade of happy Hampton Roads customers, we know we can make you happy too! Call Bay and Beach Landscape today to discuss your landscaping needs and make all your outdoor dreams come true!
We offer a wide range of comprehensive services to fit any goals or budget, including:
Commercial landscaping and grounds maintenance
Year-round lawn care and landscaping services
Snow and ice control and removal
Landscaping clean up and enhancement
Trimming of shrubs and trees
Leaf cleanup/ removal
Mulch installation
Bed weed control
Sod installation
Artificial Turf installation
When you work with us, we tailor services to create a customized program for you. Once you start working with our professionals, you'll wonder why you waited so long in the first place!